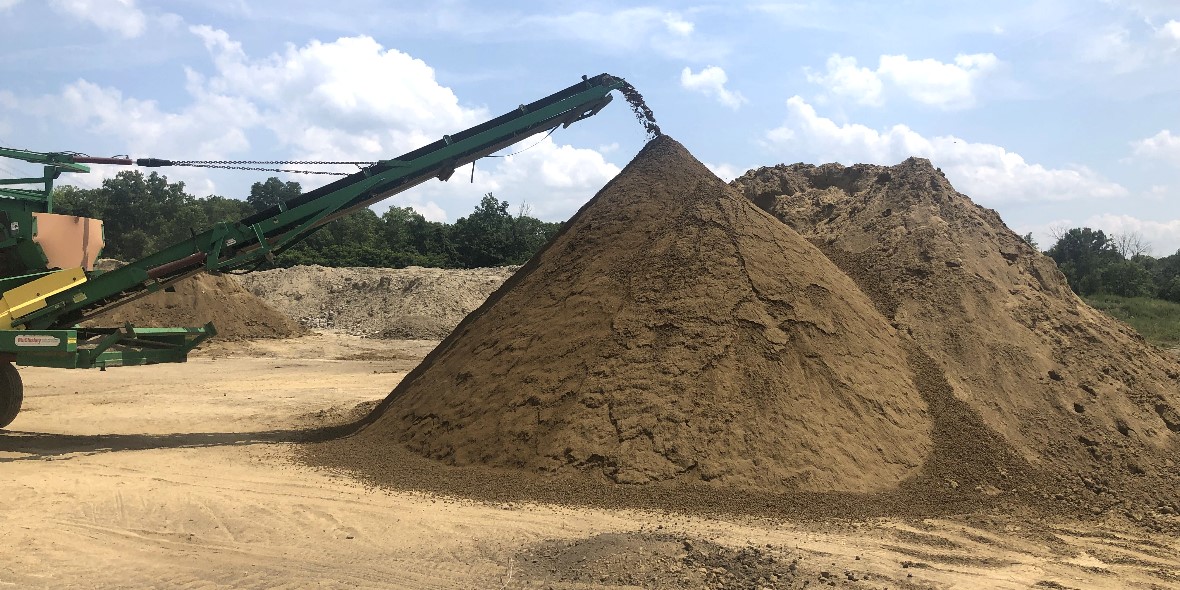 Price Per Cubic Yard
Premium Topsoil: Retail $26; Wholesale $22
All Purpose Topsoil: Retail $20; Wholesale $16
Screened Leaf Humus $34
Unscreened Fill Dirt $7 - minimum $40 charge with delivery
Prices are subject to change without notice. Please call ahead for bulk discount rates on large jobs.
Contact us today for more information »
---
Why Choose Topsoil from Boyas Recycling
All-purpose topsoil promotes healthier vegetables, flowers, trees, shrubs, and lawns. While many bulk topsoil providers source their materials from old farmlands, we manufacture our own. We hand-craft our topsoil using only the finest raw materials that are both rich in nutrients and free from chemical fertilizers and pesticides.
We store our bulk all-purpose topsoil dry in our hoop house year-round. You can order by the cubic yard for either pickup or delivery.
How We Manufacture High-Quality Topsoil
Boyas Recycling only accepts nutrient-rich, chemical-free soil from forested areas. After blending in compost material and sand, we then filter out debris that measure a half inch or larger. We place a high value on consistency and quality in our manufacturing process. However, due to the fact that we screen about 200-300 cubic yards of topsoil per day, some inconsistencies may occur.
Occasional Debris
Small debris will occasionally slip through the screen into the finished product, including pebbles, twigs, and small pieces of refuse such as glass. Unfortunately, it is impossible for us to screen out all unwanted debris. As bulldozers clear the land of an excavation site, they push along any debris in their path and eventually load the debris with the soil into large dump trucks. The mixture is then dragged, stacked, mixed, screened, and dumped for a second time at our facility. If you have any questions or concerns about our topsoil, please contact us!